I found the Freedom Munitions website a while back when I was attempting to hunt down some ammunition. I liked their prices, and they seem to be a small business that had pretty good reviews, from what I could find.

When the time came that I actually needed to get some more ammunition, I decided to place a "test" order for 500 rounds of 9mm (124gr RN, New).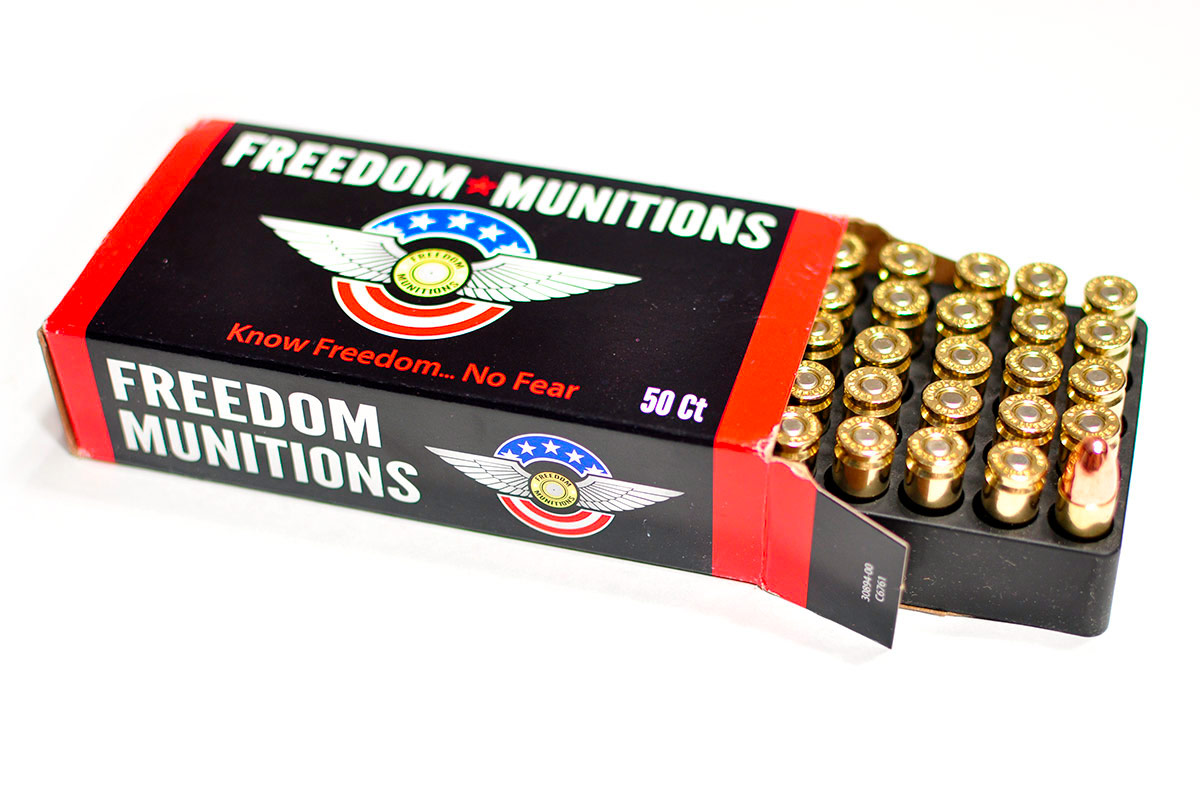 I placed the order via the website, and everything went very smoothly. I received transaction information via e-mail and shipping and tracking information quickly. Everything shipped (and I had the tracking number) within a day. This is something that I have come to appreciate from businesses. Prompt and accurate information is KEY to a good customer experience.

After a couple of days, my boxes of ammunition arrived. The packaging is simple, standard ammo trays in a cardboard box. Can't ask for anything more than that, nor would I want anything more.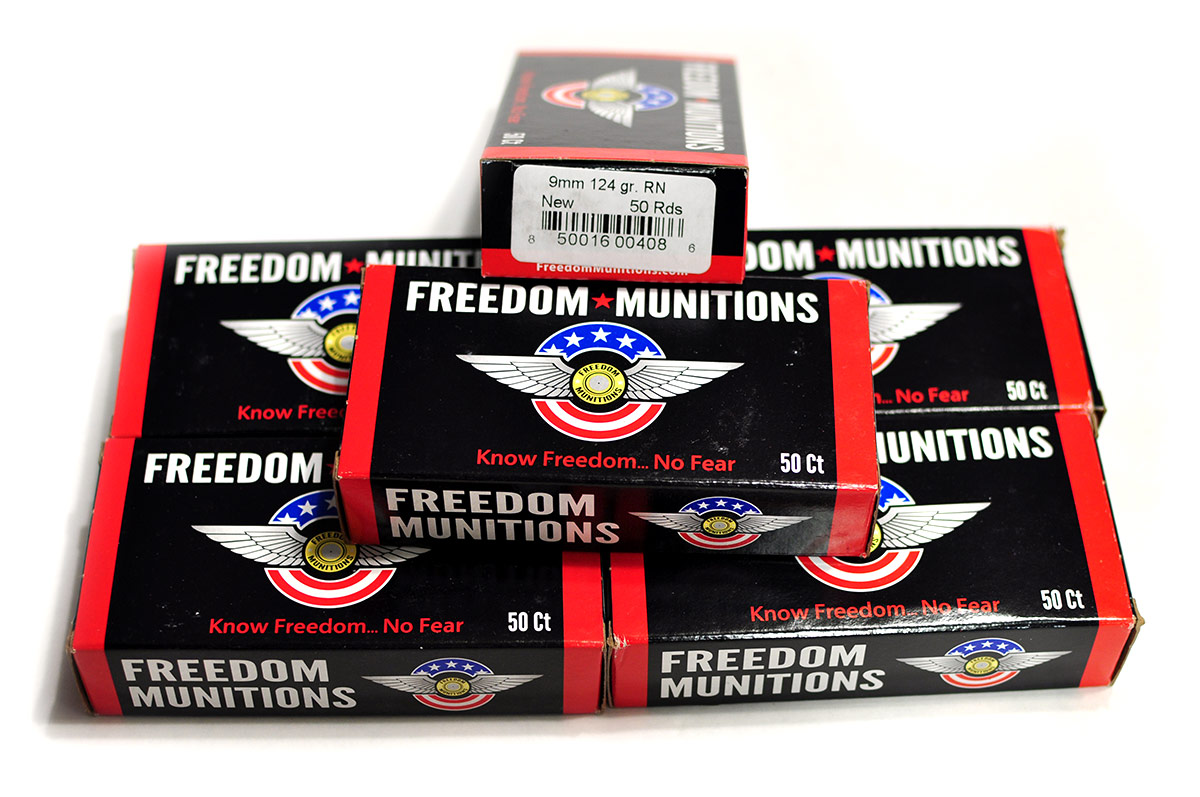 I checked the Overall Length (OAL) of a few random rounds, here is what I got…
Freedom Munitions – 9mm 124 GR RN
Round #
Overall Length (OAL)
1
1.150 in (29.23 mm)
2
1.148 in (29.17 mm)
3
1.154 in (29.32 mm)
4
1.150 in (29.23 mm)
5
1.148 in (29.16 mm)
Average
1.150 in (29.21 mm)
All within the specs (Min OAL: 1.095 in / 27.81 mm; Max OAL: 1.169 in / 29.69 mm). If you would like to see more information on the 9mm round, check out this Shooting Times article.

Time to do some shooting!

So far I've put about 100 rnds down range through my Glock 17. I haven't had any misfires, FTFs, or FTEs. They go boom, and fly straight. I couldn't ask for anything more from 9mm training ammo! These were a good buy, and I will definitely buy more ammunition from Freedom Munitions.