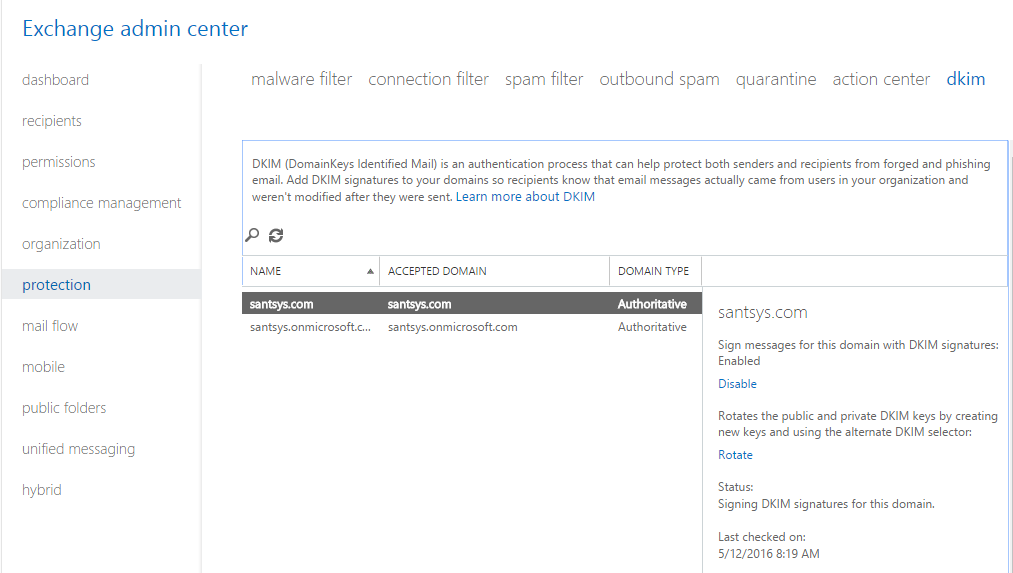 If you're using Exchange Online for hosting your e-mail, and using a custom domain, you should probably check and see if you have DomainKeys Identified Mail (DKIM) configured.
DKIM is a configuration that allows a receiving domain to verify that an e-mail was sent from an authorized user and domain and was not modified in transit.
By default Office 365 / Exchange Online enables DKIM for self hosted domains (things like domain.onmicrosoft.com), but that doesn't transition over to your primary or vanity domains… so for example, my domain, santsys.com did not have DKIM enabled, but my registration domain, santsys.onmicrosoft.com was enabled.