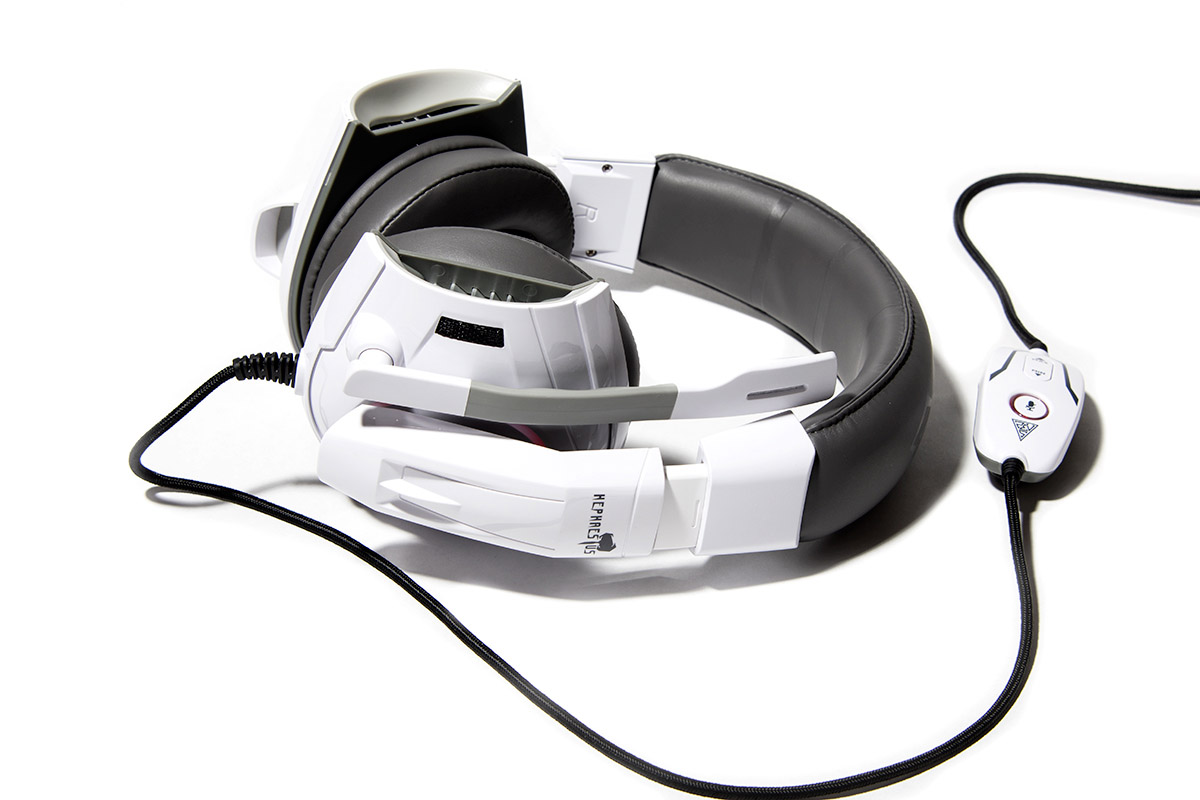 GAMDIAS recently sent me out one of their Hephaestus gaming headsets. This is one of their top of the line headsets, that is rocking a very affordable price tag.
Hephaestus (/hɪˈfiːstəs/, /həˈfɛstəs/ or /hᵻˈfɛstəs/; eight spellings; Ancient Greek: Ἥφαιστος Hēphaistos) is the Greek god of blacksmiths, craftsmen, artisans, sculptors, metals, metallurgy, fire and volcanoes. –
wikipedia.org
The Hephaestus is sporting 7.2 channel audio (there is a "woofer" in each ear) with a reported frequency response range of 20 Hz to 20 kHz, though, my ears could only pick up 20 Hz to 19 kHz test tones. The Hephaestus also provides quite good audio separation between all of the various channels in a 7-speaker surround sound setup.