I purchased a SWFA SS 10×42 scope (the 'SS') many years ago, and have been using it, with great success.

At the time I purchased the scope, the $299.95 price was, by far, the most expensive optic I had ever purchased. And even at that low relative price, I have been nothing by extremely happy with the optical quality and overall functionality of the scope. I have used other high-priced scopes and in more than one occasion preferred the SS over options that have cost 4-5x as much.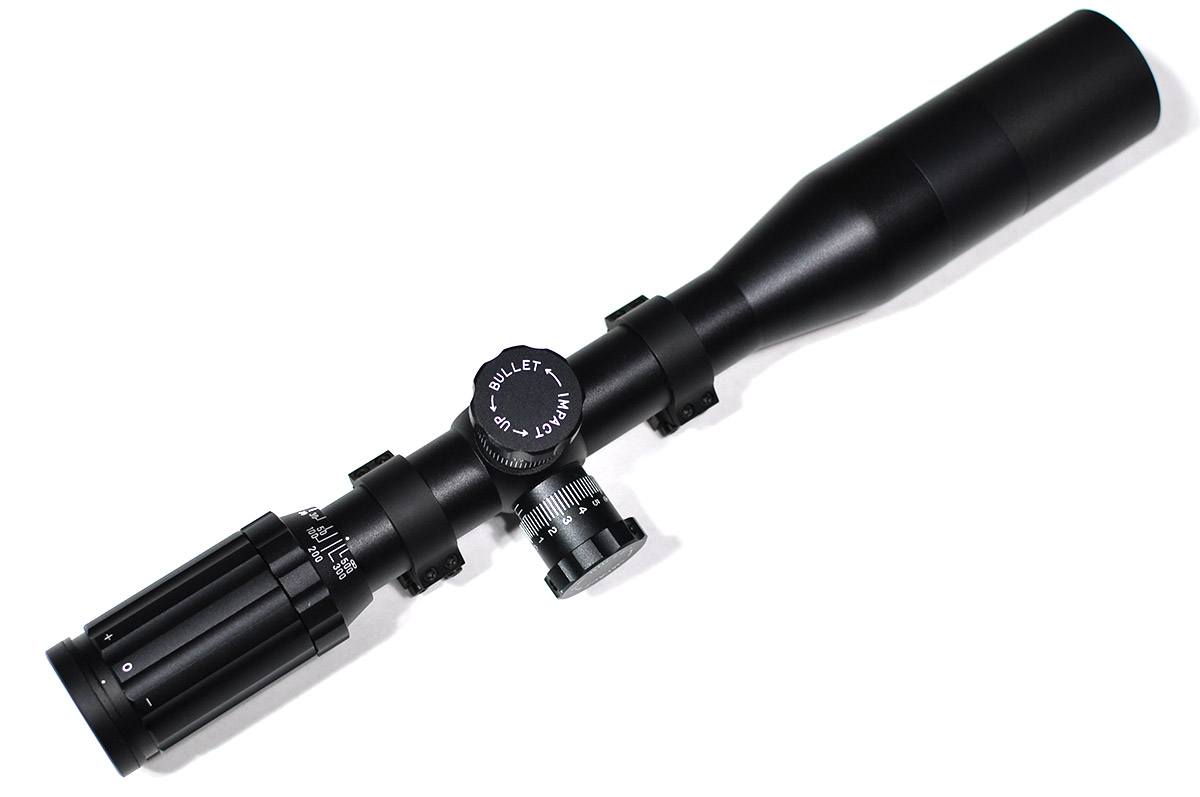 Magnification & Optics
The SS is a 10×42 fixed magnification (10x) with a 42mm objective. At the time, SWFA only offered fixed magnification models. This was to cut down on price and provide the best optical quality and durability for the price. Generally, at the lower price points, fixed magnification optics are "clearer" and more durable than adjustable optics because of the reduced complexity of construction. That being said, a $1000.00 adjustable optic will, in most cases, have better optical clarity than a $200.00 fixed optic, but if you compare apples to apples, the fixed magnification optic will probably be a bit clearer. This may not hold true for all optics, but in my experience it has more than a bit of truth.

The overall optical clarity of this scope is quite good. The glass is very clear and crisp. You don't get any shadowing or color blur from the reticle and even at the edges of the optic, there isn't any distortion. This is a great piece of glass, especially for the price.

Reticle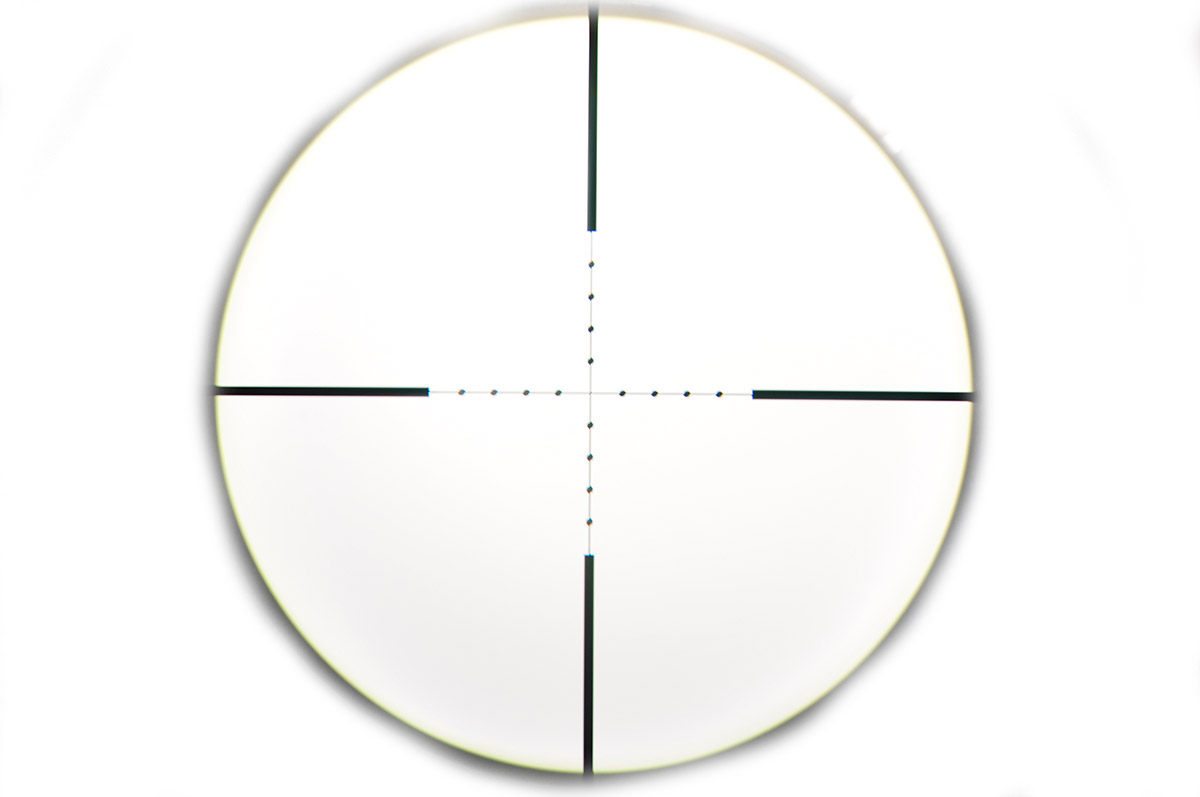 The reticle that this optic has is a standard mil-dot style reticle. This is a good reticle for range estimation, holdovers and on the fly windage corrections. I like mil-dot style reticles, but I do prefer more modern mil-hash style reticles. In a Mil-Hash reticle the mil markings are lines, instead of large dots. The dots, when shooting at longer ranges, block a lot of real estate and I find that to be a little annoying. But, its definitely something you can live with in most situations.

Turrets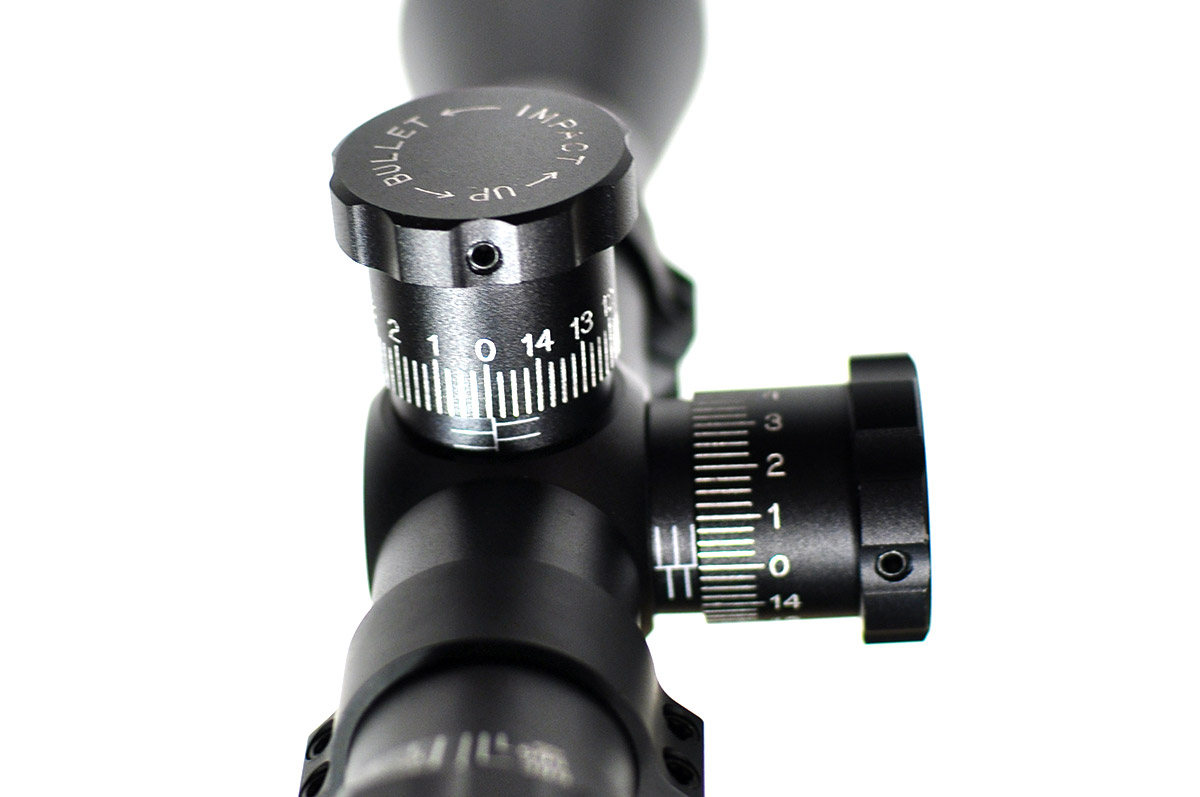 The turrets on the SS are uncapped tall turrets for easy adjusting without tools. They are also easily adjustable with gloves on. The first thing I noticed when actually using the scope was how positive the turrets are for movement. Each 1/4 MOA click is distinct and you can feel the change. Also, because of how firm the turrets are, you don't much have to worry about bumping them while in transport, etc.

The turrets also have set screws that allow you to loosen the turret once zeroed, and move the turrets back to their zero marking. This allows you to make windage and elevation adjustments and then easily return back to your zero.

Unfortunately I don't have any pictures of it, but when I first purchased the scope some years ago I performed the standard "Box Test" with it. It performed as I would expect, perfectly.

A scope Box Test is performed after you have your zero to check how true the adjustments are with your scope. Once you have your Zero, using the same point of aim for each shot, make a 1 MOA (or 1 Mil) adjustment down then fire a shot. Next, make a 1 MOA (or 1 Mil) adjustment Right and fire another shot. Then, you will undo your adjustment down and go back up 1 MOA (or 1 Mil) and fire another shot. Finally, you can adjust back left 1 MOA (or 1 Mil). If you view your target, you should have a nice and clean box with equal distance between rounds. This helps show that the scopes adjustments are true and accurate.
Specifications
| | |
| --- | --- |
| Tube Diameter | 30mm |
| Magnification | 10x |
| Color | Matte Black |
| Reticle | Mil-Dot |
| Focus | Rear Focus; 10 m to infinity |
| Adjustment | 1/4 MOA |
| Weight | 21 oz |
| Length | 13.88 in |
| Eye Relief | 4 in |
| Field of View @ 100 yds | 13 ft |
This optic is also rated for .50 BMG rifles.

Conclusion
The only real negative that I have found with this scope is that it is fixed magnification. I wish it was variable, something in the range of 6-20x would be nice, but other than that, this optic has performed perfectly for me for many, many, many years. SWFA also offers versions of this optic in fixed 6x, 16x and 20x. There is also a version of the 10x with a side focus knob, this is a nice feature as it makes adjusting for focus a little easier, but it's $100 extra for the feature.

Another thing to note about this optic is that it is MOA/Mil based; the turret adjustments are MOA but the reticle is Mil based. If you're not sure what that means, read this.

Since I purchased this scope, SWFA has also released some variable magnification models, some even with illumination. As well as some Mil/Mil based optics. These are all much more expensive, starting at $799.95 and going up to $1499.95.

The bottom line with this scope is that it's a great entry level scope. It will perform well and is quite durable. Just make sure a fixed magnification optic will fit what you plan to do with it.

You can read more information as well as other customer reviews over at the SWFA website.