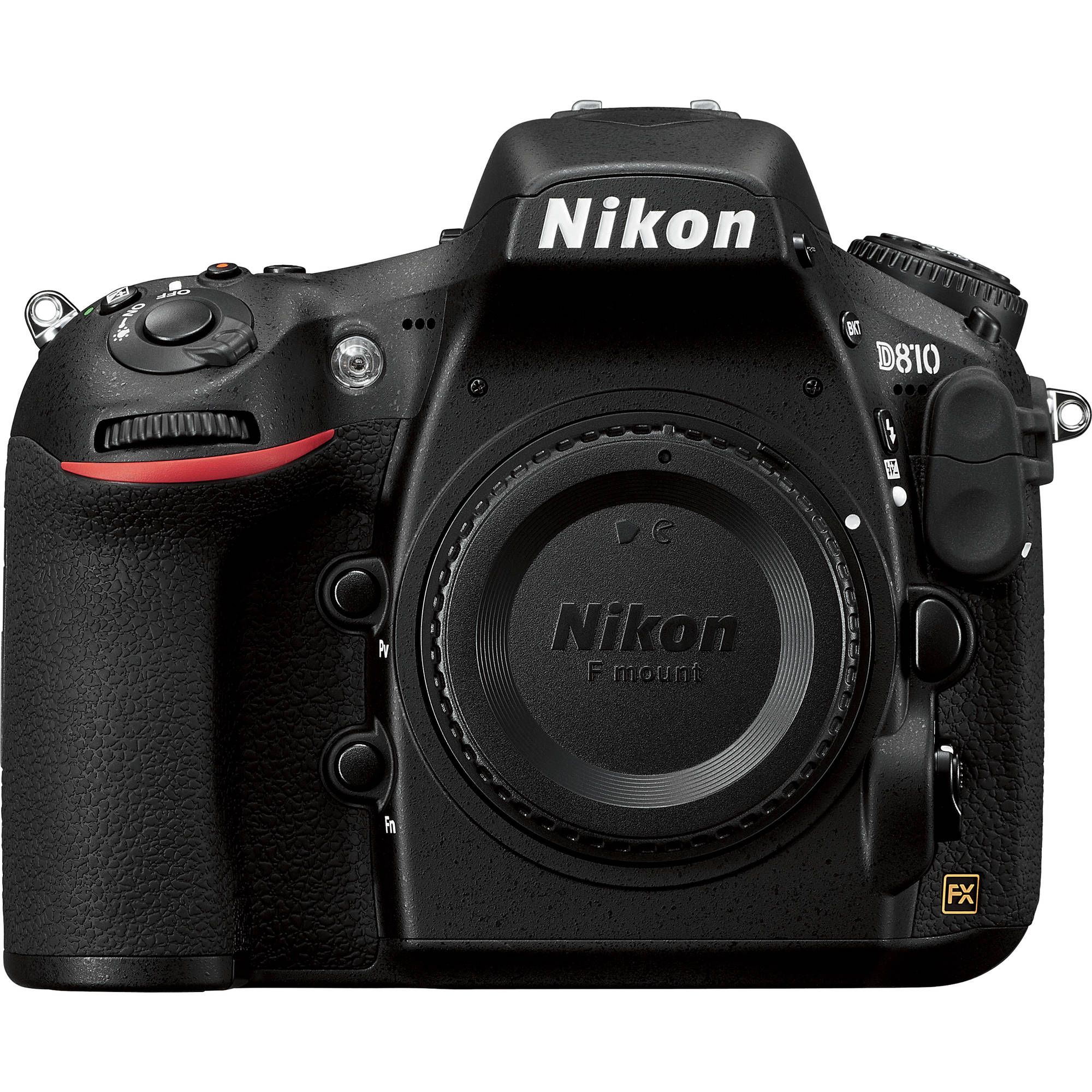 I recently decided to upgrade my Nikon D90 to a newer and preferably full frame (FX) camera… In doing some research the Nikon D810 seemed like the perfect fit!
Preface
The Nikon D90 was my first DSLR, and it has been an amazing camera, and is still an amazing camera. It's worked for everything from product shoots to wedding photos and has done an amazing job with them all. But, when the D810 came out it offers some upgrades like high-resolution video support that I would like, as well as making the jump to an FX sensor over the D90s DX sensor. In reality this wont really do too much for me, but I feel that it's a step in the right direction for the more "professional" stuff I am looking to do with my camera.
D810 Specifications
Effective Pixels
36.3 million
Sensor Size
35.9 mm x 24 mm
Image Sensor Format
FX
Storage Media
CompactFlash (CF) (Type I, compliant with UDMA), SD, SDHC, SDXC
Continuous Shooting Speed
@ full resolution
5 fps
ISO Sensitivity
ISO 64 -12,800, Lo-1 (ISO 32), Hi-1 (ISO 25,600), Hi-2 (ISO 51,200)
Movie
HD 1,920×1,080 / 60 fps, HD 1,920×1,080 / 50 fps, HD 1,920×1,080 / 30 fps, HD 1,920×1,080 / 25 fps, HD 1,920×1,080 / 24 fps, HD 1,280×720 / 60 fps, HD 1,280×720 / 50 fps
Monitor Size
3.2 in
Monitor Type
Wide TFT-LCD
Battery
EN-EL15 Lithium-ion
Approx. Dimensions
(Width x Height x Depth)
5.8 in. (146 mm) x 4.9 in. (123 mm) x 3.3 in. (81.5 mm)
Approx. Weight
31.1 oz. (880 g)
Basic Usage
In first picking up the D810 and comparing it to the D90, it's a pretty large difference. The function and mode buttons are in a different location (mostly), but the base of how things work and how things are labeled is quite close. So it takes some getting used to, but after about 20-30 minutes of messing with the camera, and thumbing through the manual I was able to get the vast majority of what I normally use on a camera figured out and ready to go. The transition isn't seamless, but it is reasonable when upgrading a platform like this.
As far as other features, like the LCD screen. The colors are sharp and vivid. The LCD is better than any other camera that I've ever owned, with exception to maybe a cellphone screen (if you put that in this camera category). Also, things like the buttons are responsive and easy to use, as you would expect from a button. With the only exception being the shutter release. It feels like the shutter release is a little flatter than many other cameras that I have used. Because of this its a little more "difficult" to press… It's not really difficult, it just feels like it's inset a bit, so it's different.
Another thing to note is the file size… At 36MP (JPEG, Fine, 7360 x 4912 pixels, FX) the image size is about 18.8MB per picture… The file size for the D90, with comparable settings, is about 3.8MB. That comes down to about a 395% increase in file size, so make sure you have proper storage. You're probably going to need some new memory cards and probably some expanded storage… and don't forget backups.
Also, the D810 uses a newer USB 3.0 connector. Because of that, any old USB cables you might have (and probably used with older cameras like the D90) will not work. You'll need to get USB 3.0 cables for the camera. Usually not a big deal, but again, it's worth noting. If you are looking for cables, check here.
Memory Cards
The D810 supports both SD (SD, SDHC, SDXC) and CF (Type-I) cards. You can run both at the same time, or just one of either kind. In the camera you can set the cards up to do record different things or duplicate the files across both cards for backups.
It's a nice feature to be able to support both kinds of cards. I prefer SD cards because they work in more devices and things like laptops often have card readers built in. In my mind that is a nice "feature" for the cards. I can use them in my point-and-shoot, and my DSLR, etc. Also, they are much cheaper than CF cards.
At the time of writing this, a good 32GB SD card will run you about $50 USD, a similar CF card will run you about $80 USD. You don't need a crazy memory card for this camera, but you should get good and fast ones (you get what you pay for in many respects). I like the SanDisk Extreme Pro cards. They work great.
Picture Quality
The quality of the pictures from the D810 is great. The clarity, colors, etc are all awesome… Here is a quick sample shot of a chandelier, shot free hand using a 50mm AF-S f/1.4G Lens, 1/25, f/2.5, ISO 100… The focus looks a little off when fully zoomed in, but otherwise…
Final Thoughts
I CAN NOT WAIT to use this camera more. As soon as I was able to lay hands on the camera, I haven't questioned my purchase once. It's going to, hopefully, last just as long if not longer than my D90, and will be a great platform to learn more about photography on. Well worth the money in my opinion.
Have any questions? Ask them below and I will try and answer them as best I can.