I recently decided to build out another AR-15… After doing some looking around and having a hard time finding a decent gas piston setup that I wanted, I decided to get another Bravo Company USA (BCM) direct impingement (DI) upper setup. I purchased one a while back and have had nothing but good things to say about it.

After doing a little looking around on BCMs site, I found the BCM KMR (KeyMod Rail, BCM-KMR-13). It wasn't in stock at the time, but I decided to wait for it…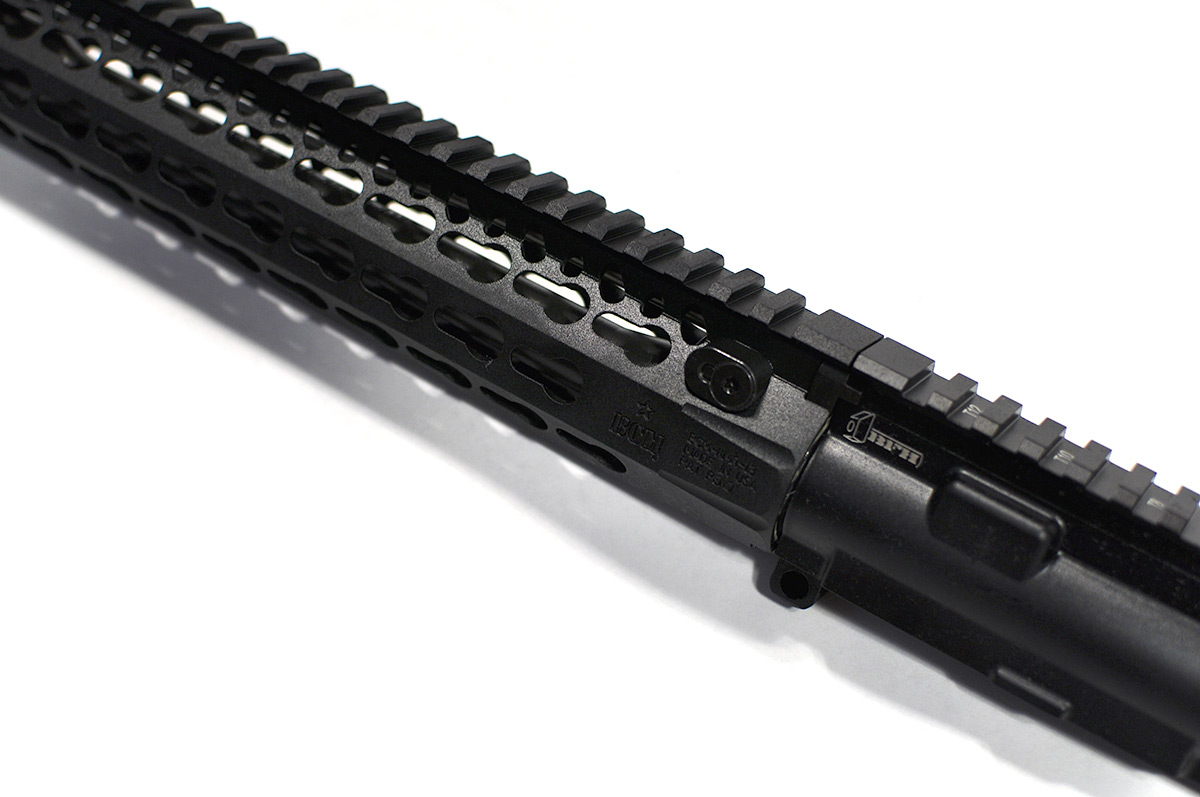 If you're not very familiar with KeyMod, it's been hitting the market hard and fast lately. Every company seems to be coming out with a handguard, or accessories for it. One of the features I like best about it is the weight savings. Since the "keys" are relatively large cutouts, you are able to create light weight mounting solutions, that are still durable, functional and very modular. You can attach accessories that are specifically designed to work with a KeyMod system, or you can attach picatinny (MIL-STD-1913) rails that have a KeyMod attachment on them. So you can still use all of your standard accessories that have picatinny mounts. It's really the best of both worlds in my opinion.

Now that I have the BCM KMR in my hands, it was worth the wait. It's extremely light and feels great in the hand. I have smaller hands, so the narrow contour of the rail is great. It's especially nice for using an over the top grip that is becoming more and more common these days.

"Made of a blended aluminum and magnesium alloy, that weighs 30-40% less than aluminum with the same strength properties"

BCM touts the handguard as being made of a light weight and strong blended aluminum and magnesium alloy; they say it weighs "30-40% less than aluminum with the same strength properties". It also includes an "indexing and lock up system that mitigates 12:00 rail movement under heat generated from the barrel nut." BCM reports that the handguard assembly weighs in at 7.7oz, with all of the attachment hardware; extremely light for a 13″ rail. The whole assembly, upper receiver and handguard, came in at 2lb 12.5oz on my scale, then after adding the bolt carrier group and charging handle (BCM MOD 3), it weighed in at 3lb 9.5oz. All quite light for a complete upper in my oppinion.

"The KMR's propriety finish was originally developed for the Aerospace industry"

The finish on the rail is not an anodizing, it has a kind of powder-coated feel to it. It's definitely different from most standard rails, but it's a nice touch and feels good in the hand; it gives it a smooth feel (and no sharp edges).

From the BCM website, "The KMR's propriety finish was originally developed for the Aerospace industry. It is a plasma deposition process which creates a stabilized ceramic-like surface coating with superior wear and scratch resistance when compared to anodize or even hard chrome. The stabilized nature of the coating means it has a higher corrosion resistance as well, due to the lack of 'pores' in the surface."

The upper is a standard BCM upper, with the Barrel, Forged, Hammer (BFH) marking added to the upper left side. The BFH denotes that the barrel is hammer forged, opposed to the standard barrel options that BCM also offers. I went with the BFH barrel simply because I wanted to try one out and see how the accuracy is. I have a standard barrel on my other BCM upper, and have not had a single issue with it. Hammer forged barrels are supposed to have a better lifespan, and be better for things like full-auto fire. But for standard usage, you probably wouldn't notice the difference. So in the vast majority of cases, it's probably not worth the extra money.

Also included with the handguard were two picatinny keymod attachments. They are the Nylon versions of the rials, BCM also makes aluminum versions, one 3″ rail and one 4″ rail. I'm not sure how well the nylon ones will hold up, but they feel really durable and are extremely light weight. So I'll give them a try and see how they hold up.

I'm looking forward to getting this gun finished out, the upper will go nicely on my Coronado Arms lower. I only need couple more parts and then it will be time to get it on the range for some testing!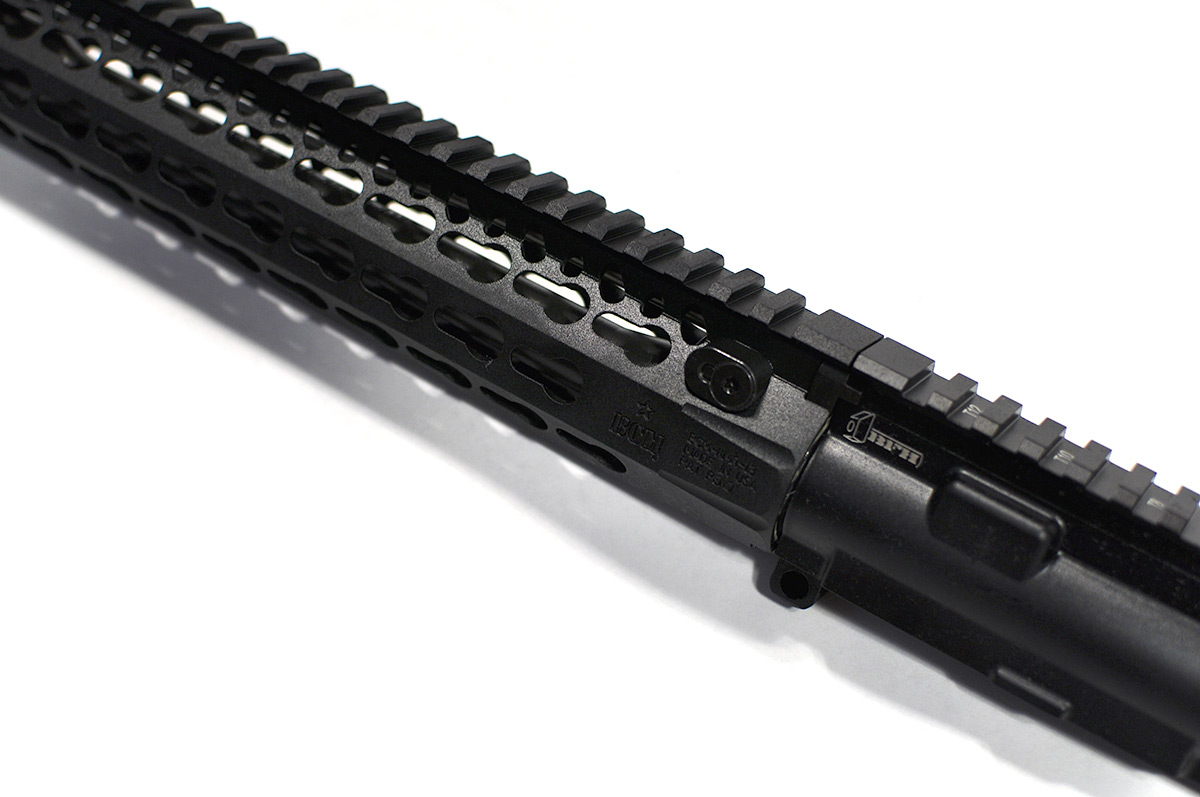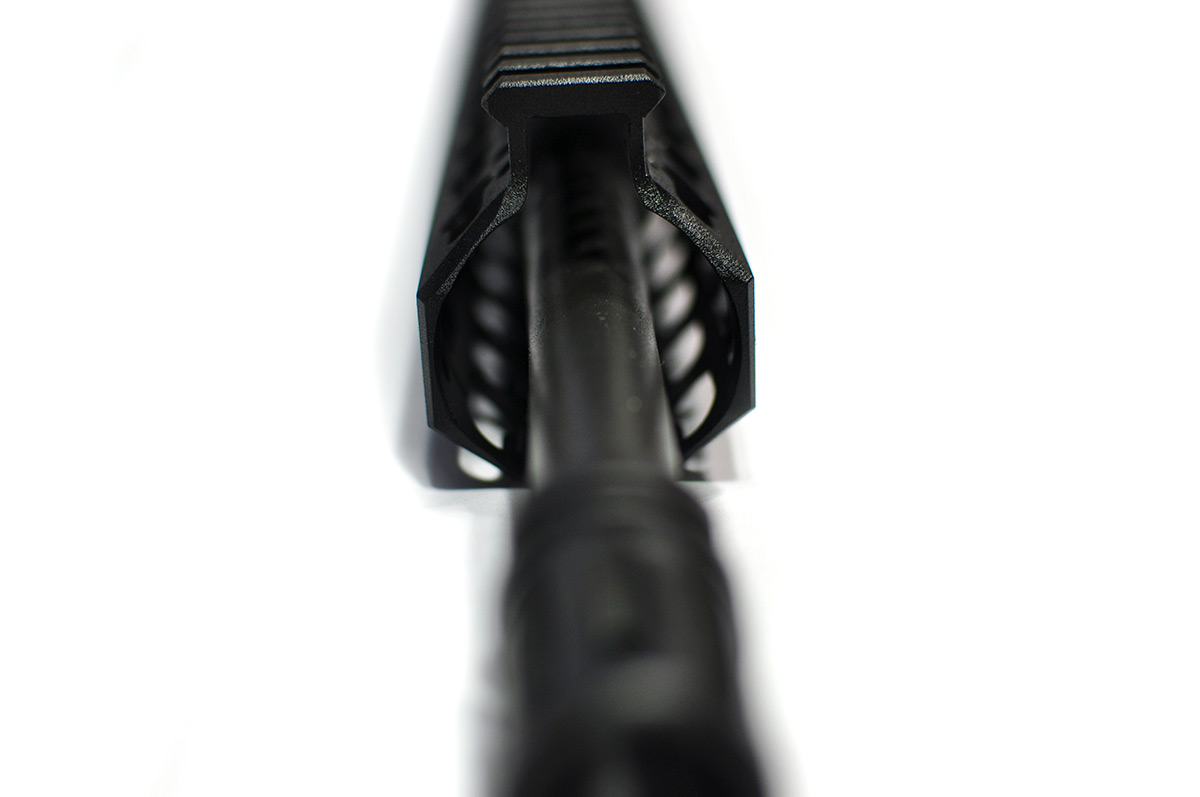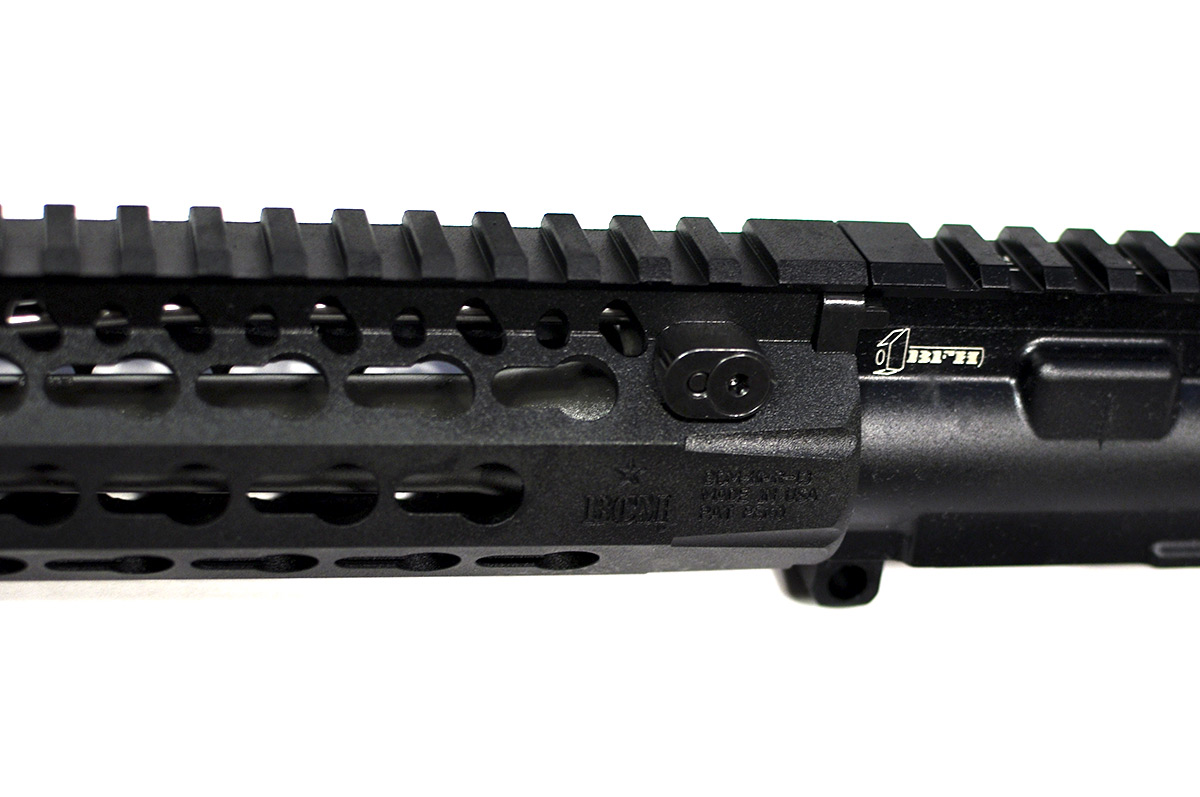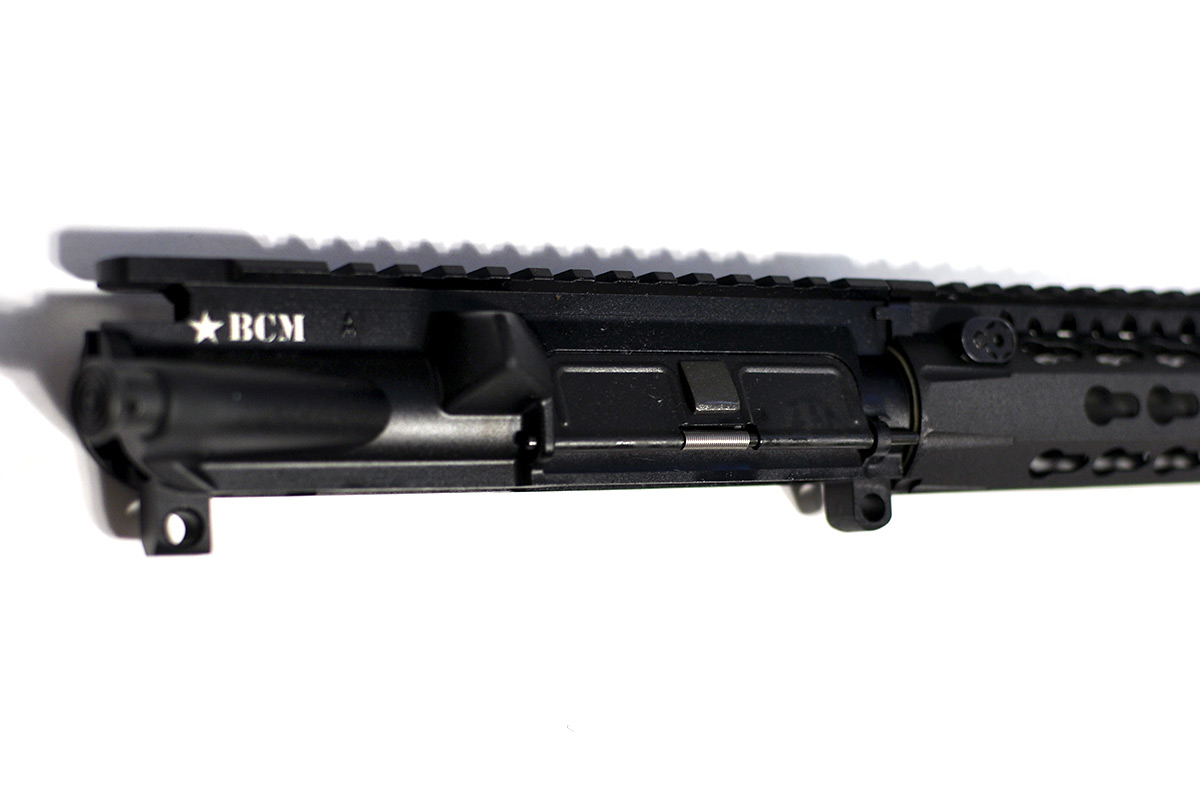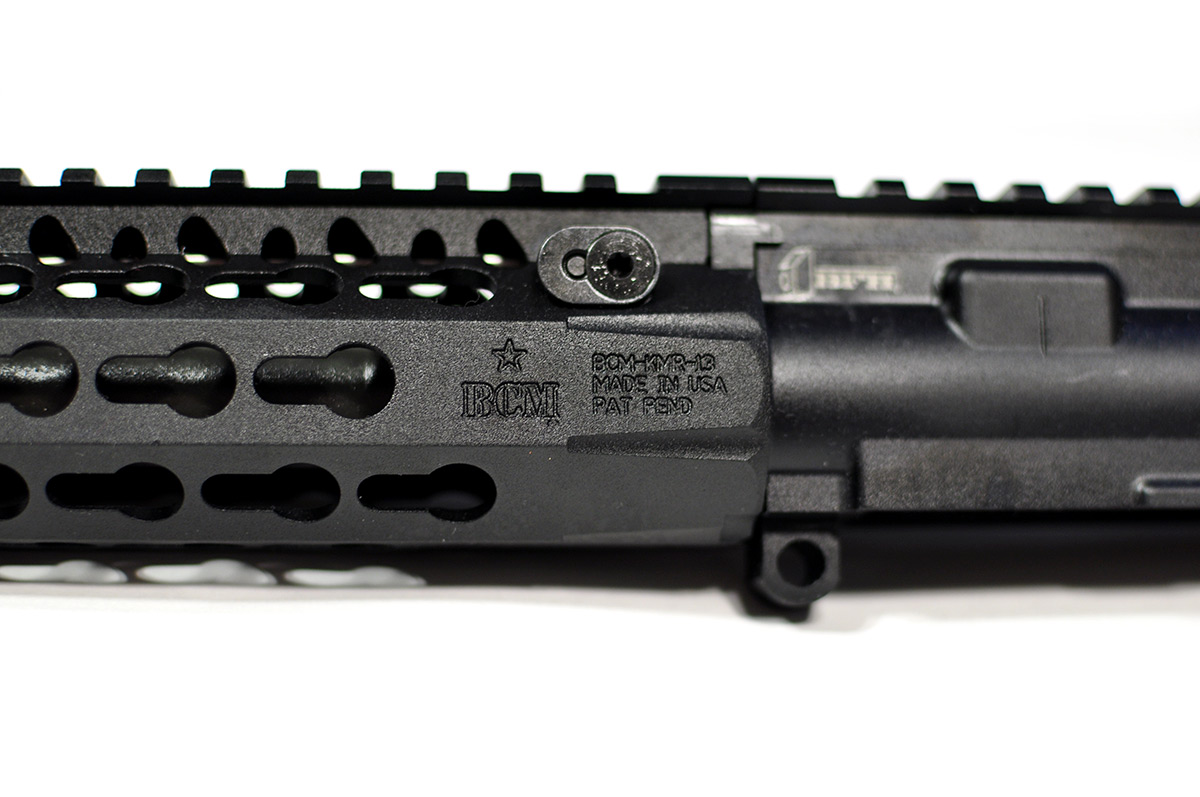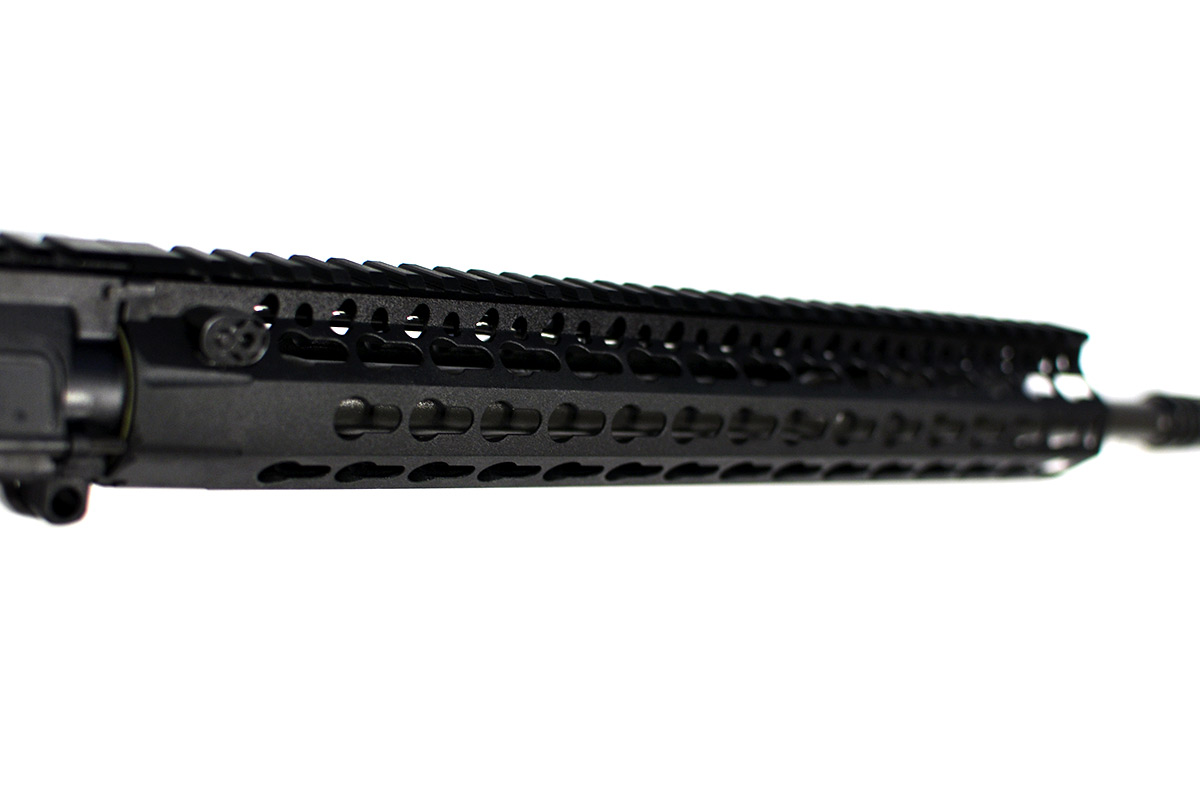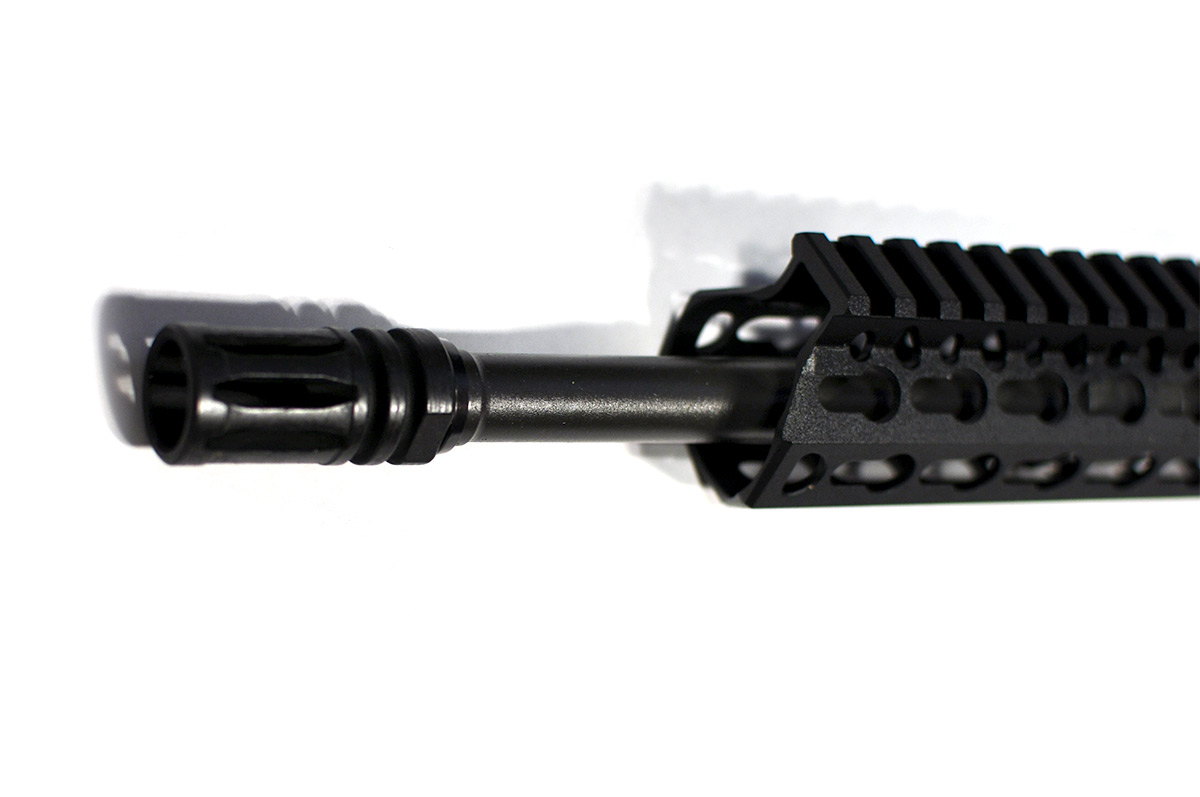 The general features/specifications of the upper receiver and barrel are (from the BCM website):
Cold Hammer Forged Barrels
M4 Feed Ramp Barrel Extension
M4 Feed Ramp Flat Top Receiver
T-Marked Upper Receivers
USGI 1/7 Twist Rates
USGI 5.56 NATO Chambers
Mil-Spec 11595E – Certified Barrel Steel (CMV)
Chrome Lined Bore and Chamber
Manganese Phosphate Barrel Finish
Mil-Spec F-Marked Forged Front Sights
USGI Government Profile Barrels
HPT (High Pressure Test) Barrels
MPI (Magnetic Particle Inspected) Barrels

If you are interested in picking up one of the complete uppers or are looking for other BCM parts, the buttons below will take you to the right places.

Complete BCM Mid Length Upper w/ 13″ KeyMod Rail

BCM Parts @ Amazon