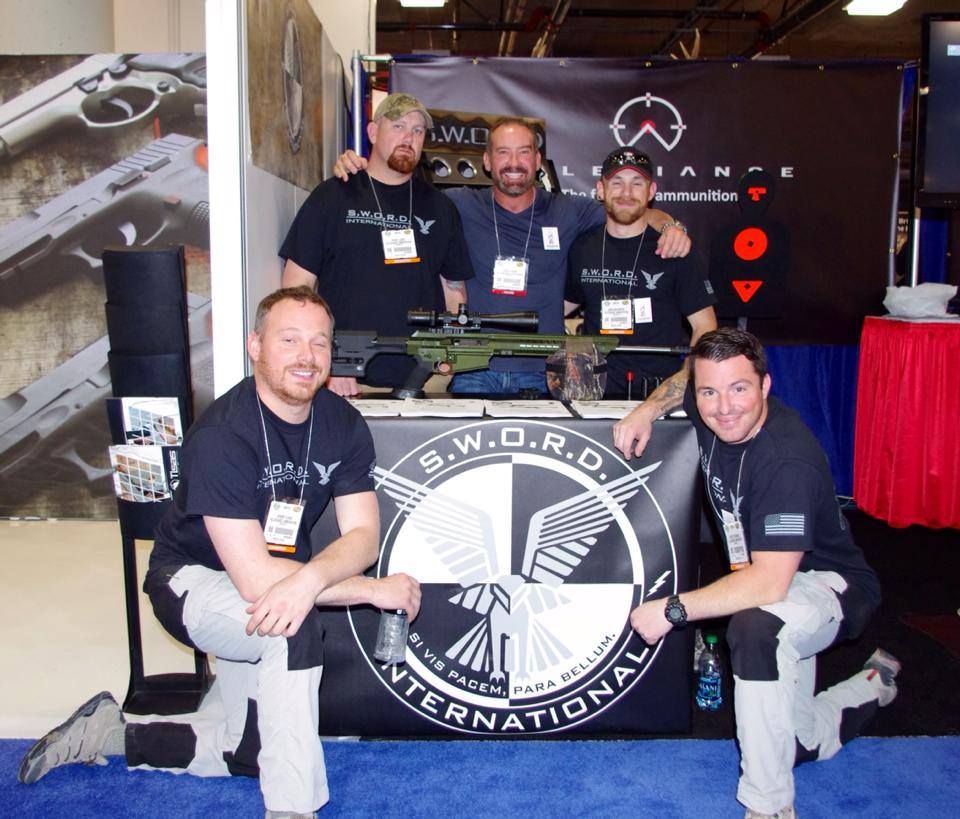 I was able to attend SHOT Show for the first time this year. I attended to help my friends at SWORD International with the release of their .338 Lapua AR platform rifle (the MK-18). It's a really sweet rifle, you should definitely check them out.

The show was amazing, even though I didn't get to spend too much time out and about around the various floors of the show, I met so many amazing people and saw some really amazing products.

Craig Sawyer spent a bit of time in the booth, it was really awesome getting to hang out and meet him. He is a really stand-up dude, you should check out all the things he is up to, there is some rather interesting stuff! You may know Craig from shows like Top Shot and Rhino Wars.

On top of meeting Craig, I managed to meet a few YouTube stars and some shooting greats; Jerry and Lena Miculek, Ryan from Funker Tactical, as well as having to opportunity to spend a fair amount of time talking with Jimmie Sloan, the inventor of the .338 Normal Magnum. There were, honestly, too many amazing people that I was able to meet to list them all, including numerous prior and current military personnel.

SHOT Show was an amazing time. If you have the opportunity, it's well worth the trip. You will get to see many amazing things, and meet some amazing people.