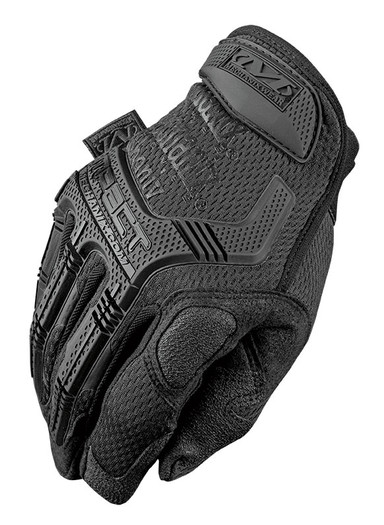 I recently picked up a pair of Mechanix Wear M-Pact gloves; I've heard good things about them from multiple sources so I figured why not give them a try!
The M-Pact gloves have the "PORON XRD Extreme Impact Protection" on the palms and a rubberized padding on the back of the gloves. They will, no doubt, offer great impact protection.
From an initial review, I like them, but I have a few concerns about them. Mainly that the grip "bunches up" a bit when I make a fist or try to grip anything. Basically I have to press my palm agains my pistol grip, then close my fingers. Otherwise I end up with a bit of bunched up material, and it causes my grip to be off a little. It could be my issue with sizing, but we will see. I need to get some more use out of them before I make a real decision. I just know they don't "feel" as good as my old gloves.
Also, the trigger finger has a stitch over the end of the finger, that makes the sides a little wider than I would like. I think over time that will wear down and flatten out. It's not a really big issue, but it is worth noting. If you are planning to use them on a firearm that has a small trigger guard, it may interfere.
Other than those little gripes, that could be related to sizing more than anything else, they seem to be well made gloves that I think I will get some good use out of, one way or another.
Just for reference, the old gloves that I have been using are some generic Firm Grip construction gloves that I picked up from a local Home Depot. They were cheep, but lasted 2 or so years and have worked really well. If you don't like the Mechanix gloves, or are in the mood to try out something else, check your local home improvement store, they usually have something that will work well.
Check out the video below for the full review.