At a recent gun show, the McNett distributor gave me a large microfiber towel package to try out. I was excited to have a compact towel that I could take with me when traveling or backpacking, as it always seems like I'm fighting for space to have a towel with me, or I just don't bring one and wish I did.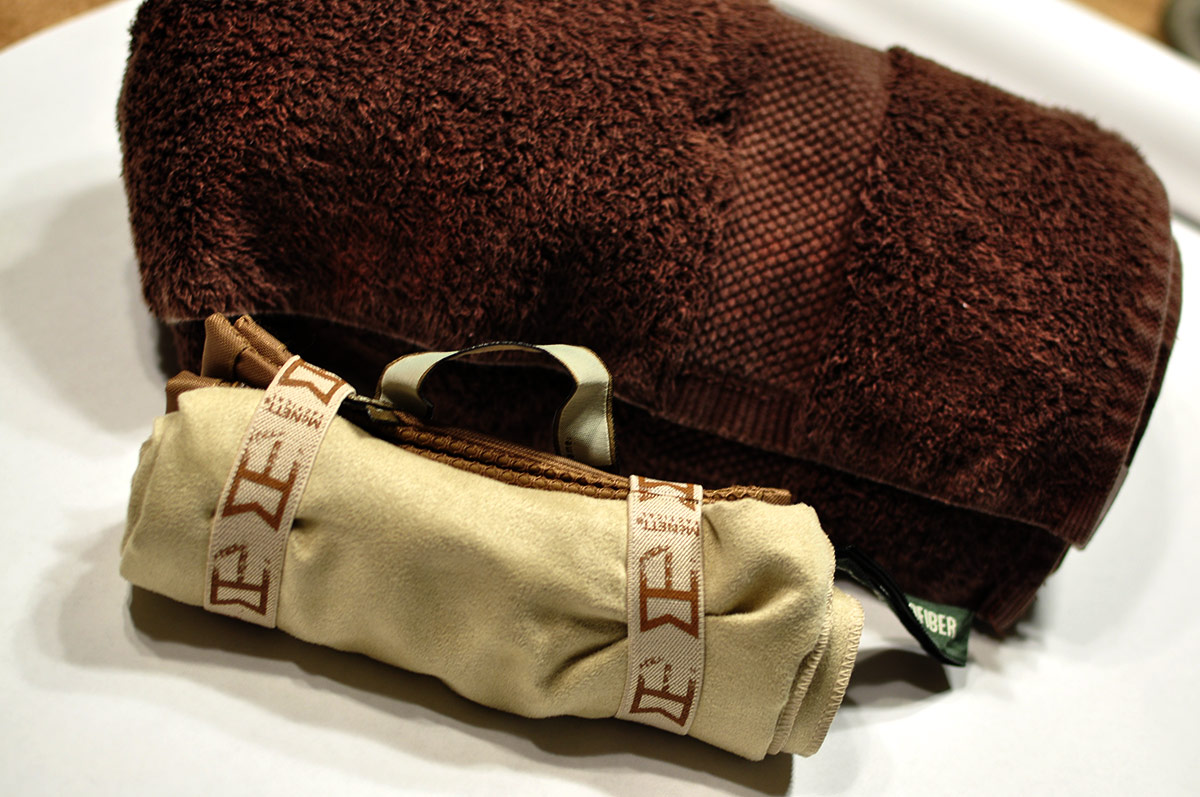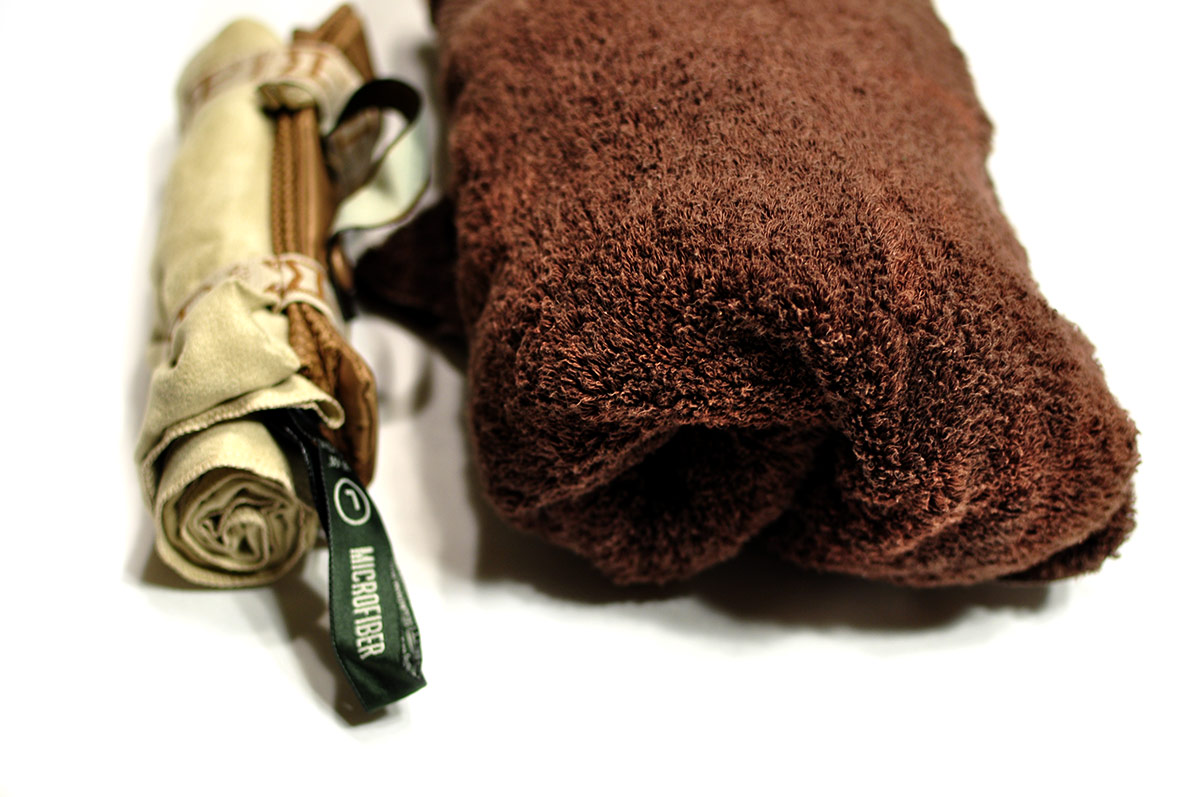 The package I received is the large towel, in sand color (30″ x 50″, the size of a standard bathroom towel) weighing in at 5.8oz on my scale (they report that it weighs 6.4 oz on the packaging). The whole kit, including the towel, 2 straps and a cosmetics bag weighed in at 8.0 oz. Just for the sake of comparison, I grabbed one of my bathroom towels, of the same size, and it comes in at 1 lb 8.6 oz. Substantially heavier than the McNett towel.

The McNett towel, when rolled up with the cosmetics bag measures in at 8.5″ x 2.5″ x 2.5″ (L x W x H) and you could probably compress it down more if you need to, this was just rolling it up and taking the measurements. This makes for a tiny package, a normal towel, the one I weighed before, measures in at 13.5″ x 5.5″ x 5.5″. Much larger then the McNett package.

Note: Your bathroom towels will probably not be the same as mine, and there is a really wide range of them, so the numbers are just for reference.

I've used the towel a couple of times, and so far it has proven to be quite durable and very absorbent, more so than most of my normal towels actually. So it will definitely work well out camping, or even if you are at a friends house that doesn't have any extra towels (we all know that guy). It's also a great addition to the gym bag.

McNett also lists on the packaging that you can use the towel for more than just a towel, for example, a blanket, wind block (for a shelter, etc.), or a sling. I'm sure you can probably come up with more uses for it as well.

This towel is now mandatory gear and goes with me in my camping gear and in my back pack for long hikes. It's worth the extra weight, and it doesn't take up much space. A welcome improvement over the normal towels I used to take with me.

McNett also offers other various size towels, their information is listed below:
| Model | Size | Weight |
| --- | --- | --- |
| PT | 20″ x 32″ (50cm x 81cm) | 3.2 oz (90g) |
| MD | 20″ x 40″ (50cm x 102cm) | 4.0 oz (114g) |
| LG | 20″ x 50″ (77cm x 127cm) | 6.4 oz (182g) |
| XL | 35″ x 62″ (90cm x 158cm) | 8.8 oz (250g) |

If you are interested in picking up one of these towels, just hit the buy now button below and it will take you to Amazon where you can get one.

Buy Now